The
#1

startup lead report for marketers.| agencies.| startups.| investors.|

Get a weekly report of 250+ fast-growing startups you can do business with every week

50% OFF Summer Sale Ongoing!
"GrowthList is the #1 startup lead report. Anyone not using them is essentially losing out on maximizing profit."
⭐⭐⭐⭐⭐ – Jonathan Beaton, Owner of Inside Advantage PR
Who is the for?
Save
Time

.
Save

Money

.

We make finding your next clients easy. Contact startups that are looking to outsource, looking to partner, and have the cash on hand to make it happen.
What our clients
are saying
We wouldn't recommend anyone start prospecting in tech without GrowthList. A huge time saver!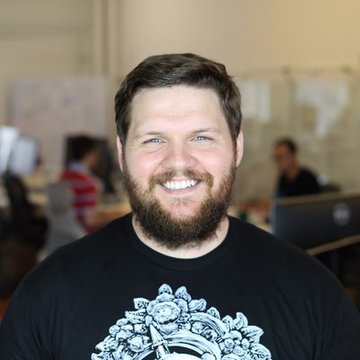 GrowthList provides us with the best ROI over any other marketing investment we make.
Pricing plans
Small Price.

Large

Value.

No hidden costs. No hidden fees.
FAQ
Frequently asked questions:
How do you source the report?
Each week our team spends hundreds of hours compiling the report using publicly available databases, verification tools, news sources, blogs, and social media.

We then research each startup on the list to add over 16+ data points and fields. The report is then scrubbed, finalized, and sent to our clients.
Who utilizes the GrowthList Report?
Short answer; agencies, startups, marketers, and investors.

Long answer; SEO firms, marketing agencies, design and branding firms, law firms, VC groups, individual investors, paid-ad agencies, cybersecurity startups, B2B startups, growth hackers, B2B sales teams, financial consulting firms, and more!
Why do I need GrowthList?
Because time is money. Let us spend the time finding leads so that you and your team can spend time identifying prospects and closing deals.
How many startups are in each weekly report?
Each weekly report features 250+ fast-growing B2B startups that recently received funding. New reports are delivered to your inbox every Monday morning.
Can I cancel at any time?
Yes, you can cancel anytime. No questions asked. We would very much appreciate it if you gave us some feedback though!
What's on the report?
CEO name, CEO email, Industry, Company LinkedIn, funding date, funding amount, and a dozen other data points.


---
16+ Data Points
What's in the Report?
Company Name & URL
Location
Industry
Company Twitter & LinkedIn
Verified Company Email
Funding Date
Funding Amount & Type
CEO Name
Verified CEO Email
CEO Twitter & LinkedIn
Get a sample report
Not sure if GrowthList is right for you? Take it for a test drive.
Download the sample report immediately.