Where to find and hire remote talent
---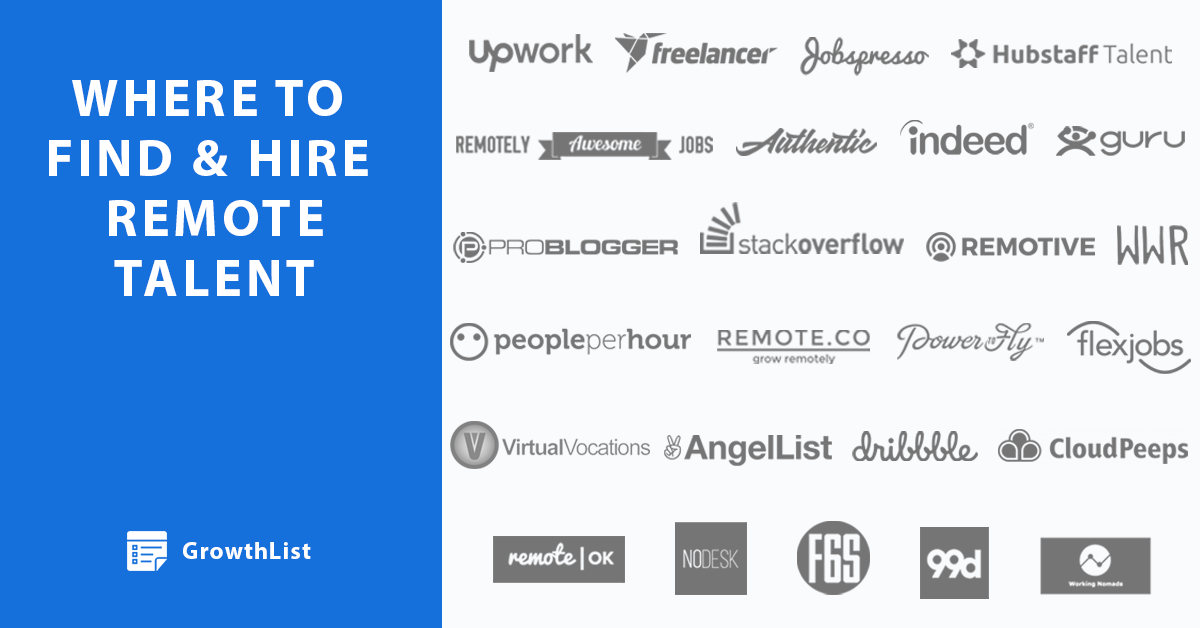 Below you'll find 50+ sites and job boards you can use to find and hire remote talent.
According to a 2017 report by U.S. market research firm Gallup, titled "State of the American Workplace" the number of American employees working remotely rose to 43 percent in 2016 from 39 percent in 2012. Many companies are now open to change and are continuously on the lookout to hire talent from the large growing pool of global remote workers.
We've spent hours going through hundreds of remote work and freelance job listing sites where solo entrepreneurs, startups, and enterprises can source the best talent. Whether you are seeking a remote position, or are looking at hiring remote talent, here are the key sites and job boards that will help you in your search.
Remote hiring job boards
---
Check out our reports of fast-growing tech companies with validated email addresses

Sales teams and investors rely on our in-depth reports of fast-growing tech companies to onboard new customers into their business. Now it's your turn. Check out our latest reports here →